A little
still

goes a long way®
For years Joy's slogan was "Powerful Cleaning! A little goes a long way!" because it did…and it still does. So while a lot of competitors come up with marketing buzzwords and various tiers of product to justify higher prices for their dish soaps, we are keeping things simple: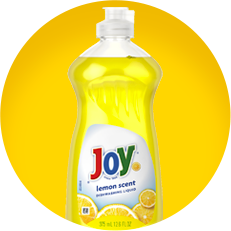 Joy
Our original formula (non-ultra) still has the same powerful grease cutting surfactants, but is a little less concentrated to be extra gentle on the hands.
AVAILABLE IN
Joy 12.6 oz.
Joy Ultra
 All of the grease cutting power of the higher priced brands with the lemon freshness consumers associate with Joy.
Joy Ultra 12.6 oz.
Joy Ultra 30 oz.
Joy Ultra 30 oz. Orange
Joy Ultra 90 oz.
Introducing its staple lemon scent in 1968, Joy was one of the earliest dishwashing soaps to use citrus, beginning the trend of citrus-scented cleaning products you still see today.
Lemon
The classic lemon smell you've come to associate with Joy dishwashing soap.
Orange
The same citrus quality but with the scent of fresh oranges.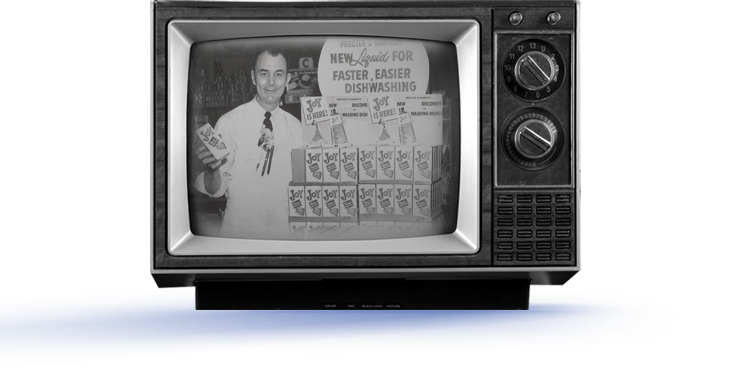 History
Joy was introduced in 1949 as the first liquid dish soap. It was the first of many firsts over the decades. As the Joy brand enters its ninth decade, we look forward to building on its rich history of innovation and performance.